December 2019 PADD Board of Directors Meeting
The PADD Board of Directors held their Annual Christmas Board Luncheon and Legislative Update at Pennyrile Forest State Resort Park on Monday, December 9, 2019 at 12:00 Noon. Board Chair Scott Marshall welcomed everyone. Federal reports were provided by Field Representatives Ms. Mr. Morgan Alvey (Sen. Mitch McConnell), Jason Hasert (Sen. Rand Paul), and Mr. Corey Elder (Cong. James Comer). A legislative outlook of the 2020 session of the KY General Assembly was provided by State Senators C.B. Embry and Stan Humphries, as well as, State Representatives Lynn Bechler, Chris Freeland, Jason Petrie, and Walker Thomas. Legislators stated there will be a transition period with the new Governor and issues such as the budget, pension reform, tax reform, infrastructure, voter ID laws, school safety, rising inmate population and related costs, and rising Medicaid costs, in addition to many other legislative bills will be discussed. Mr. Jason Vincent, PADD Executive Director, expressed his appreciation to the legislators for their continued support of the Area Development Districts. Mr. Vincent presented the 2019 Comprehensive Economic Development Strategy Update Resolution, which was approved by the Board, and extended an invitation to attend the Inauguration Day Open House on December 10 hosted by the KCADD Office in Frankfort, prior to the Governor's Inauguration Ceremony. Ms. Julie Allen, Workforce Programs Coordinator, provided an update on efforts to assist dislocated workers in Hopkinsville due to the closing of Ebonite on November 15. Mr. Vincent congratulated Trigg County on their $340,227 CDBG grant award and Caldwell County on their $1M CDBG grant award. On behalf of everyone at Pennyrile ADD, he thanked Clifty Creek Restaurant staff and Park Manager Peter Bowles for a delicious meal and wished everyone a Merry Christmas and a Happy New Year.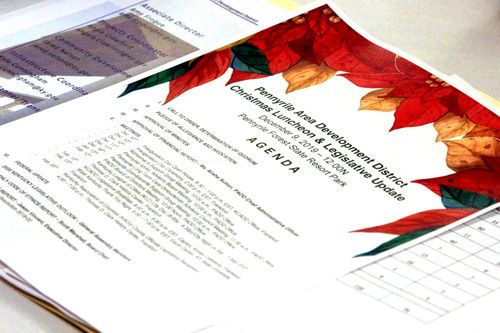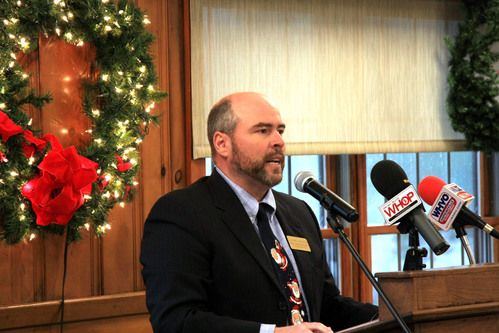 Posted in
Pennyrile Area Development District
Tagged with
Annual Christmas Luncheon
,
Legislative Update
,
PADD Board Meeting
,
Scott Marshall
,
Morgan Alvey
,
Jason Hasert
,
Corey Elder
,
Senator C.B. Embry Jr.
,
Senator Stan Humphries
,
Representative Lynn Bechler
,
Representative Chris Freeland
,
Representative Jason Petrie
,
Representative Walker Thomas